Changemaker Summit: Annual Conference

Friday, October 27, 2023 | 8:00 a.m. to 4:00 p.m. | Hartford Marriott



Conference Program


Featuring Keynote Speaker: Kevin A. Sabet, PhD, Smart Approaches to Marijuana (SAM)
AGENDA
8:00 a.m. | REGISTRATION, BREAKFAST, NETWORKING & EXHIBITS
9:00 a.m. | WELCOMING REMARKS & ANNUAL MEETING
9:30 a.m. | YOUTH LEADERSHIP AWARD
9:45 a.m. | KEYNOTE ADDRESS: Kevin A. Sabet, PhD - Smart Approaches to Marijuana (SAM)
10:30 a.m. | BREAK & EXHIBITS
10:45 a.m. | BREAKOUT SESSION I
12:00 p.m. | LUNCH & EXHIBITS
12:45 p.m. | AWARDS: Laura T. Brown Career Achievement Award, Program of the Year, Employee of the Year
1:15 p.m. | BREAKOUT SESSION II
2:30 p.m. | BREAK & EXHIBITS
2:45 p.m. | BREAKOUT SESSION III
4:00 p.m. | ADJOURN & NETWORKING in Vivo Lounge
KEYNOTE: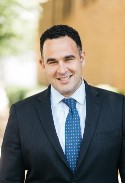 KEVIN A. SABET, PHD An affiliate of Yale University's Institution for Social and Policy Studies and the Medical School, dubbed by NBC News as the "prodigy of drug politics," author, consultant, and the only bipartisan drug policy advisor to three U.S. presidential administrations, Kevin A. Sabet, Ph.D., has studied, researched, written about, and implemented drug policy for more than 25 years. His first book, Reefer Sanity: Seven Great Myths About Marijuana, was published by Beaufort (Midpoint) in 2013, and its second edition released in 2018. He is also the co-editor of Marijuana and Contemporary Health, published by Oxford University Press. His bestselling book, Smokescreen: What the Marijuana Industry Doesn't Want You to Know, was distributed by Simon & Schuster in 2021 and released to critical acclaim. Read Full Bio
BREAKOUT SESSION I
A. ATTENDANCE MENTORING – BRIDGING THE GAP
Anne Miller, Executive Director, TEEG,
Jill Bourbeau, Youth Programs Manager, TEEG
Youth are struggling to connect with their communities and their schools. This is a new way to support school avoidant youth and give them a connection back to a sustainable environment, their school. Participants will leave with a clear understanding of the development, implementation and importance of an attendance mentoring program.
B. CANNABIS LANDSCAPE IN CT AND REAL WORLD STRATEGIES FOR YSBs
John Daviau, MACP, CPS, Director of State and Local Affairs, SAM Smart Approaches to Marijuana
Melissa McGarry, Project Director, Trumbull Prevention Partnership
In this interactive session, learn about CT's marijuana policies and norms, and how YSBs can address the resulting issues of legal marijuana in their communities. Real world strategies will be presented and discussed, with participant contributions to activities that have worked in their communities.
C. GETTING YOUTH MATCHED TO THE RIGHT TREATMENT
Elisabeth Cannata, PhD, VP Community-Based Family Services & Practice Innovation, Wheeler Clinic
Kris Robles, LCSW, Clinical Behavioral Health Manager, DCF
Participants will learn about the new Assisted Intervention Matching web-based tool (AIM Tool) designed to help the user match specific child and adolescent behavioral health concerns to the best program(s) to meet their intervention needs. Case vignettes will be presented and used to illustrate how the tool guides the user through a series of questions to narrow in on the program(s) and service type(s) that address the identified clinical needs of the youth, and where/how to access those services.
D. LGBTQ+ 101
Justin Zeigler, Positive Youth Development Coordinator, Madison Youth and Family Services
Learn more about the LGBTQIA+ community and ways to support your students, schools, and community. Justin's workshop will allow you to grow in the ability to have clearer conversations around LGBTQIA+ students, ideas for programming, and a safe space to ask questions on relevant topics.
E. STUDENT SOCIAL MEDIA TRENDS (SESSION CLOSED/FULL)
Trooper First Class James White, State D.A.R.E. Coordinator
Welcome to the Connecticut State Police Internet Safety Course! In this comprehensive workshop, we will dive deep into the world of student social media usage. Throughout the session, we will explore a wide range of topics, including the various platforms students use, their behaviors online, and how they employ games and apps to keep information hidden from parents, schools, and administrators. By actively participating in this course, you can expect to develop an understanding of the intricate ways students navigate social media, ensuring you stay up-to-date with the latest trends and techniques employed by different student groups. Our ultimate goal is to equip you with the knowledge and tools necessary to keep our children safe in the digital world. To enhance your learning experience, this course will be conducted digitally and will feature interactive elements. Please bring along your smartphone, tablet, or laptop to actively engage in discussions and activities. Together, let's create a safer online environment for our kids!
BREAKOUT SESSION II
F. CONNECTing YOUTH
Lisa Girard, Statewide Youth and Families Coordinator, FAVOR
Taylor Ford, FAVOR
CONNECTing Youth focuses on three pillars — Physical, Mental and Social Health to see how they can be interconnected. The presentation also dedicates time to discuss the difference between Mental Health and Mental Illness as it relates to the culture of your school and community. We will also brainstorm ways that youth can take charge and bring awareness to health, wellness and reducing the stigma of mental illness.
G. EFFECTIVE USE OF MEDIATION
Lisa McKenna, Mediation Director, RYASAP
Sharon Elias
Mediation can be used effectively to address needs of justice involved youth. We will explore the benefits, the impact, and outcomes of using mediation. This workshop will educate diversionary practitioners and those interested in mediation to use it effectively programmatically. Learn the most effective ways to incorporate the mediation process into a program, and what criteria should be used.
H. EVERY CHILD DESERVES A CHANCE TO PLAY / Adapted and Inclusive Youth Programs & Recreation
Mike Michaud, Executive Director, Miracle League of CT
Dave Putnam, Executive Director, Miracle League of SE Connecticut
A presentation by the Executive Directors of The Miracle League of CT & The Miracle League of Southeastern CT to raise awareness about positive youth development and recreation opportunities for children who have intellectual, developmental, and physical challenges. Learn the difference between adapted and inclusive opportunities, and the concept of "reverse inclusion."
I. SAFE MESSAGING MATTERS
Mark Irons, Suicide Prevention Program Lead, SERAC - Southeastern Regional Action Council and Coordinator – Region 3 Suicide Advisory Board (RSAB)
How we talk about suicide matters. When safe messaging guidelines are followed, we contribute to a hopeful community narrative about triumph over adversity. On the other hand, certain types of messaging about suicide can increase hopelessness and risk of suicide for vulnerable individuals. Safe messaging should promote resiliency, encourage help-seeking, publicize prevention successes, and encourage actions that help prevent suicide. In this session, attendees will be provided with the science and research on the impact messaging can have on the topic of suicide as well as the best practices associated with developing a safe message. participants will learn how to develop and identify safe messages as well as how to advocate for the use of these practices by local media outlets.
J. YOU ONLY GET ONE LIFE: Youth Vaping Prevention in Schools
Megan Albanese & Kristin Sandler, STEPS Coalition
Participate in the STEPS youth vaping prevention presentation, then learn how you can partner with the Education Sector to execute the presentation in your community. Understand the path STEPS took to collaborate with schools and law enforcement to change district policy to include youth prevention programming for all student offenders. Brainstorm the action steps and key players needed to implement this program in your town. All participants will receive a link to download the STEPS vaping presentation for free!
BREAKOUT SESSION III
K. BROKEN BOWLS -

(SESSION CLOSED - FULL)


Lisa Andrews and Jill Bourbeau, Youth Programs Manager, TEEG
Kintsugi: The value of a Broken Bowl. The value of a person is not in its beauty but in its imperfections. Come break a bowl with us and take a journey with us celebrating yourself for all that you are. This workshop will allow participants to have a moment of mindfulness towards the end of the conference and learn an activity to share at the same time. Participants will hear the legend of Kintsugi and practice their own version by breaking a bowl, glue it back together and paint the outside how you feel the world perceives you and paint the inside how you feel.

L. EMPOWERING FINANCIAL LITERACY
Patrina Dixon, It'$ My Money
Gain a deeper understanding of financial literacy and its role in personal and professional success for our students. Learn engaging ways to teach financial literacy using creative and effect methods. Engaging resources, games and approaches suitable for different youth age groups will be showcased. Success stories and pitfalls will be shared.

M. HATE CRIMES, HATE INCIDENTS, AND BIAS IN JRB CASES (SESSION IS CLOSED/FULL)
Sergeant Luke LaRue, Hate Crimes Investigative Unit
Detective Alvin Chen, Hate Crimes Investigative Unit
Liaison Trooper Samantha Stella, CSP LGTBQ+
In this workshop participants will learn about hate crimes, hate incidents, and crimes with a bias element and how to handle these cases at the Juvenile Review Boards. Sample cases and strategies for restorative practice diversions will be discussed. The CT State Police Hate Crimes Unit is developing a partnership with CYSA to provide support and assistance for JRBs when dealing with hate and bias crime cases. Learn more about these resources available to JRBs.
N. THE OPIOID CRISIS IN CT: Current Trends and Current Solutions
Kelley Edwards, MS, CPS, Behavioral Health Program Manager, DMHAS
Opioid overdoses are on the rise in Connecticut, in this workshop you will learn about the opioid crisis and gain strategies to bring back to your community.
O. YSB DIRECTORS ROUNDTABLE
Seasoned YSB directors will gather for a moderated discussion with Q&A. Let's discuss your YSB needs and challenges. This is an invaluable opportunity for brainstorming and problem solving from the experts!